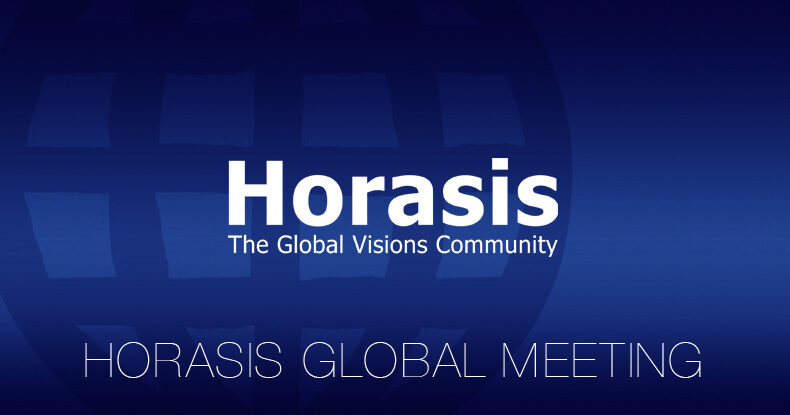 On March 19th, at the virtual Horasis Global Meeting our CEO Ralf Hirt will be chairing the panel 'Thriving Corporate IQs Require Smart Systems'. One of the biggest challenges growth companies face is that executive management teams and their boards are going to get misaligned throughout strategy cycles. Teams are getting lost in their day-to-day work and fire drills instead of always focusing on what really matters the most. What is the next-gen approach for this so that knowledge meets empowering technology infrastructure?

Horasis is a global visions community committed to inspiring our future. In the 15 years of its existence, Horasis' summits have become some of the most influential high-level global gatherings which every year bring together governments, international organizations, and the business community to offer solutions to global challenges. In addition to the Horasis Global Meeting, Horasis hosts regional summits with a focus on the USA, China, India, and South East Asia.
Confirmed Panelists

Bi-cultural and globally inspired international business professional and entrepreneur with 20+ years of entrepreneurial, operational and management experience in technology driven sectors, including SaaS, digital marketing, domain names, fitness and healthcare. Lived and worked in China between 2003-2015 as an entrepreneur and also as advisor to leading technology companies, startups, and government organizations in China and around the world.
Linkedin: https://www.linkedin.com/in/alexblee/



Arno Schaefer is the CEO of VONQ, a strategic leader in the Fosway Group 9-Grid™, and a leading B2B provider of online recruitment technology services to corporate Human Resources departments across Europe and the US. VONQ empowers its clients in making performance data-based decisions and thereby optimizes the effectiveness and efficiency of advertising vacancies across more than 5,000 job boards globally. The complexity of sourcing and attracting top talent is increasingly driving employers to VONQ's intelligent recruitment marketing platform. VONQ is majority-owned by Capital D, which is a next-generation pan-European PE fund investing in mid-market businesses that will be winners of the disruption economy. Capital D invests at the intersection of mega, technological, and behavioral trends, and believes in agility and purpose as value creation drivers.
Linkedin: https://www.linkedin.com/in/arnoschaefer/



Patrick Dolan is an accomplished Chief Operations Officer and Media Executive with 25+ years' experience driving overarching organizational strategy, operational excellence, and product development across international trade organizations and corporate environments. He elevates mission-driven strategy and operational innovation aligned with a data-driven approach that drives market advancement and ignites performance excellence. Mr. Dolan champions an entrepreneurial mindset with a collaborative leadership approach across multidisciplinary teams and executive leadership to drive organizational achievement.
Linkedin: https://www.linkedin.com/in/patricksdolan/



I am the co-founder and Managing Director of delphai, a software company that has developed an AI-based B2B search engine to help businesses grow through M&A deal origination and sales lead targeting. In addition, I am a member of the economic advisory board of the Bündnis 90 / Die Grünen party and senior researcher at the Hasso Plattner Institute and MIT, with a focus on complex systems and financial models.
Linkedin: https://www.linkedin.com/in/robintech/


Chaired by

Ralf Hirt, launched 8W8 Global Business Builders to deliver on his vision to empower founders and business owners to deliver the full potential of their purposes and therefore developed the Compound Value Creator Quotient platform 'CovQ'. Ralf has accumulated extensive experience throughout a diverse career encompassing volatile phases in the tech, marketing, and commerce industries. He held operational executive positions (CXO, MD, VP) around the world including Hong Kong, Sydney, London, Munich. Last but not least he relocated with DoubleClick (acquired by Google) from Asia to New York City, where he has resided since 2005. In other roles, he drove growth for tech companies such as Harri, TUNE (acquired by Constellation Software), MODE and fit CRM (acquired by Omnicom) as well as advising Prion Group from inception to the successful sale to Accenture.
Linkedin: https://www.linkedin.com/in/ralfhirt/
Twiiter: https://www.twitter.com/ralfhirt
Instagram: https://www.instagram.com/covq.ai/


---
If you like to learn more about the Horasis Global Meeting and like to register please visit: Horasis