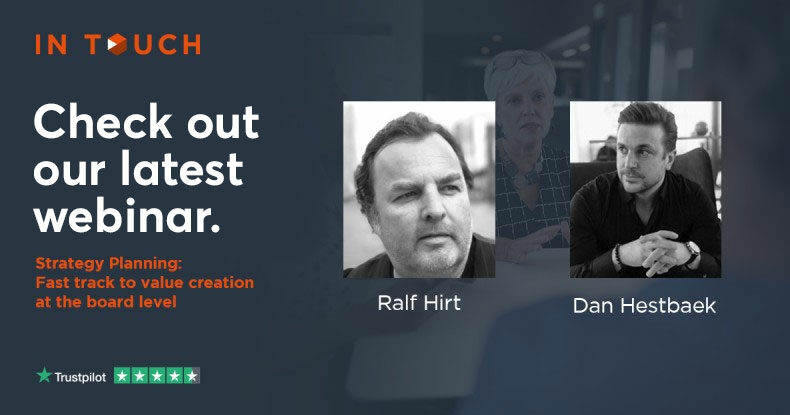 Growing a company in uncertain, volatile and fast moving times is complex and challenging. So where do you start? Are you and your board prepared and aligned for what's ahead this year?
Whether you are a Board Member, Executive or Consultant, you will need to identify and execute initiatives that create value for your stakeholders. The first step is the most essential: Assessing the requirements of your business so you can develop successful strategies but there are many more crucial steps to creating watertight strategies.
Join Ralf Hirt, seasoned tech executive, strategy expert and CEO Founder of 8W8 Global Business Builders and Dan Hestbaek, Founder and CEO of Lift, to gain invaluable insights into:
– Identifying challenges and blindspots
– Creating cogency in your board's approach
– How to use data, methodologies and scenario planning to streamline strategy
– How to use new strategy tools to guarantee success.
---
To view the webinar access https://intouchnetworks.com/en-us/develop-your-skills/webinars