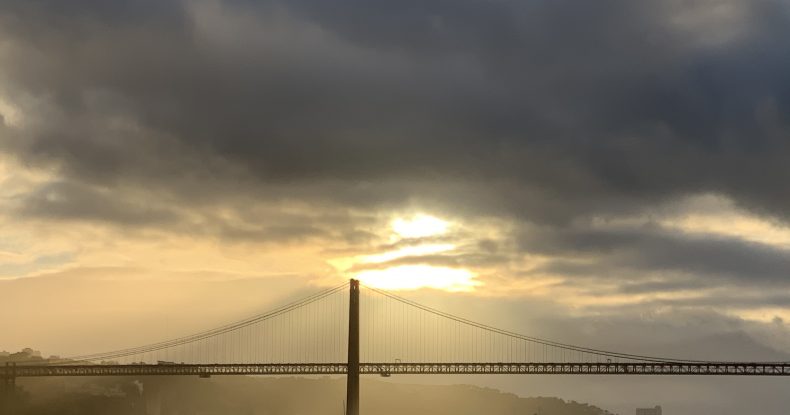 The other day I was asked to share with some millennia tech founders unique experiences I made during crises so that I thought I would share it here as well.
I think it's true to say that I have had my fair share of living through crises! In 2003, I lived in Hong Kong during the SARS outbreak; at that time I was running DoubleClick (now Google), Asia Pacific. I was a resident in Sydney, Australia, during the bushfires of 2001 and of course 9/11, and experienced the dot.com crash of 2000 while living in London. I lived through the Great Recession of 2008, Hurricane Sandy, and now COVID-19 all in NYC.
Unfortunately, crises affect many people in the most negative ways and we should always be well aware of the whole scope and impact. In Chinese, the word for crisis is being composed of two separate Chinese characters signifying danger and opportunity. So wherever there is change there are new opportunities but usually, they do not come your way automatically. In fact, you actually have to get smart, strategic, and innovative about it. The key takeaway here is that you always should be prepared for the harsh reality that there will be the next crisis again. In order to minimize the risk, a scenario planning exercise makes a lot of sense. If a start-up that was affected by the current crisis just now, it then should reassess what the company is doing and look into where some existing strengths can be pivoted into new value propositions to solve a real problem in the crisis and post-crisis world.
DoubleClick was the pioneer of Internet advertising, the NYC tech scene and put Silicon Alley on the map. It had a market capitalization of more than US$10 billion at the beginning of the year 2000. During the Dot-com crash, we lost more than 70 % of our customers and the market capitalization ended up below $1 billion. During this phase, a large number of our competitors did not make it. Due to the IPO and some financing just before the crash, we had a strong war chest, enabling us to diversify the product suite and also increase market share in the core segments. Needless to say, we also had to make hard decisions to weather the storm; but we focused on the future. I was based in Sydney running Australasia & South Asia at the time and many of our original competitors had pulled out of the region so that we focused on picking up their customers. In addition, we acquired the assets of the impressive local competitor Sabela and offered their clients to migrate over to our platform. In the end, we came out of this crisis with a higher market share than before.
However, there were challenges; we were the subject of a 'monopoly-building' inquiry by the local officials (closed proceedings throughout), and some scary headlines on the front cover from local media including The Industry Standard '2 clicks and you're DEAD. Double deal. Double take. Double-cross'. Later that year I moved back to Hong Kong to run DoubleClick's Asia Pacific business and was present during the SARS outbreak. Coinciding exactly with the onset of the outbreak we had prepared a comprehensive marketing campaign ready to launch including a direct marketing element with large X-rays as part of a 'Digital Marketing Health Test' we intended to offer to our targeted prospects. Suddenly, this was no longer a good idea, so everything was binned. When things began to normalize, we re-started our plan and quickly pivoted the campaign to a 'Digital Marketing Fitness Test', generating considerable attention. These two examples clearly demonstrate that everyone can do something, whether big or small.
Just to give you an example of a company I have worked with during the German Accelerator program is quantilope, NYC / Hamburg, which provides an agile SaaS platform for market research that provides immediate results. Needless to say that consumer behavior changed dramatically in many ways due to COVID-19. The switched-on quantilope team quickly introduced the Consumer NOW Index as a response to COVID-19, which is an automated weekly tracker for researchers and marketers to stay connected to their consumers' radically changing motivations and needs. As a result, quantilope offers its existing customers an additional very valuable service. Furthermore, quantilope can help companies in trouble or looking for additional chances to instantly get insights on behavior shifts as well as trends and therefore can create many new business opportunities for its customers and itself.
Now, here in NYC during COVID-19, I am also walking the talk, doubling down on myself empowering others by kicking off my next enterprise 8W8 Global Business Builders and hope to lead and inspire. Stay tuned, stay safe, and healthy. Please share on social what you all do!