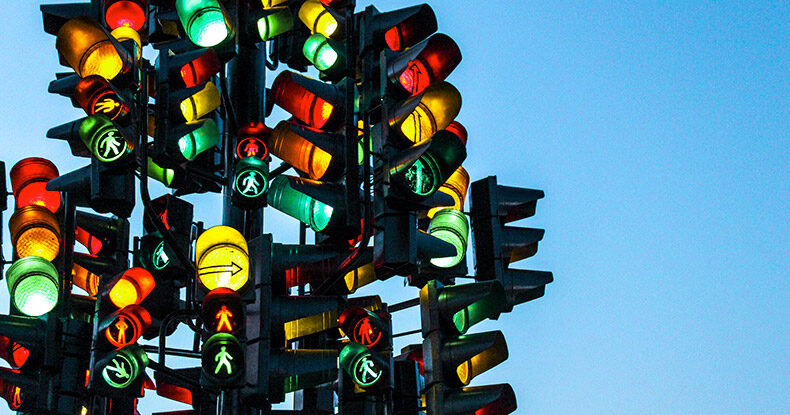 Volatile times? Based on the immediate and structured input of your executive team and/or board you quickly find out the status quo of your company's value drivers based on the CovQ methodology. The results empower you to act and align your local and decentral management to define and focus on the mission critical priorities that matter the most. No preparation is necessary. Now is the time to act quickly and apply data-driven strategic decision-making created by you and with full executive team buy-in.
What you get: One online CovQ Assessment for up to ten participants. An email draft that you can use to inform and instruct your team. Instant CovQ score and results. Two CovQ assessment review and input sessions with a specific focus on challenges and opportunities in phases of uncertainty, change and new opportunities.
All you need to do: Provide the names and email addresses of the participants and we set up your account and CovQ assessment within 24 hours.
Contact us for pricing & logistics: 'CovQ Business Fitness Check June 2022'
value [@] 8w8.com
Testimonials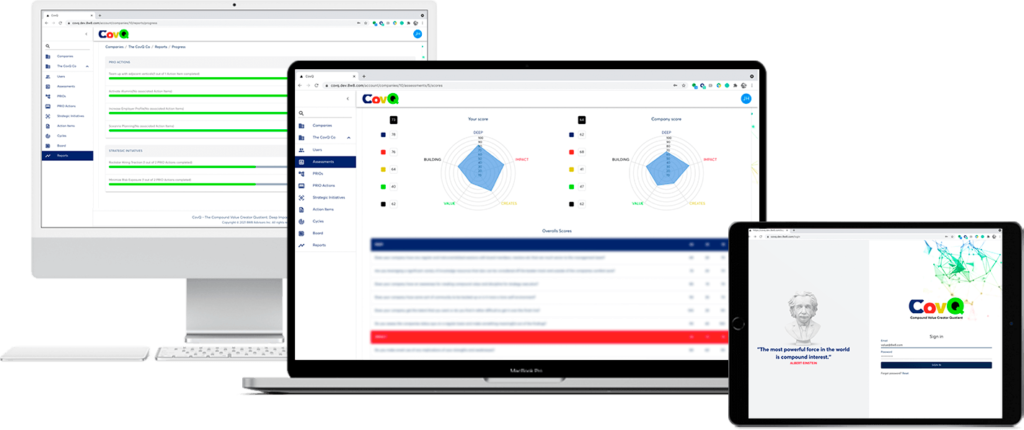 About the CovQ Assessment
The time to act is now. Find out your CovQ and make something out of it!
CovQ, the Compound value creator Quotient of an enterprise, has been developed based on the awesome input of more than 70 entrepreneurs, executives, techies, investors, and academics. They all together have more than 1000 years of business building experience.
The CovQ assessment is based on 60 value drivers in the five categories of the CovQ business building platform DEEP – IMPACT – CREATES – VALUE – BUILDING, which you answer on a scale from 10 – 100. The average time for the assessment is twenty minutes. You then will receive your CovQ score, results as well as input and insights during the review sessions.
For many getting to know their CovQ was an eye-opener, change catalysator, and fine-tuning experience, which altogether lays the foundation for smart, systematic, constant, and successful strategy development and execution.